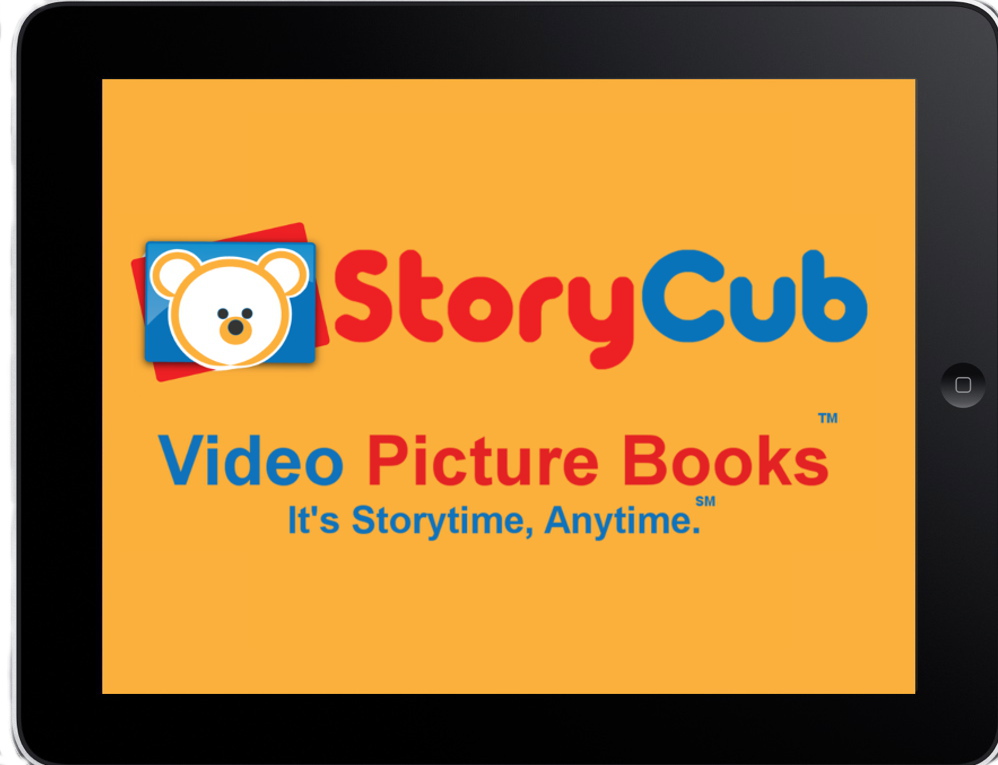 NUMBER ONE!
APPLE PODCASTS!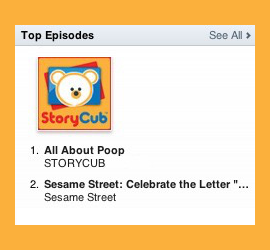 BEATING Big Names that Include:
Sesame Street , Nick, Jr. and Nickelodeon!
Meet
Story
Cub
BUILT FOR KIDS 2-8
We Love Our Neighbors

Storytime that is both fun and educational.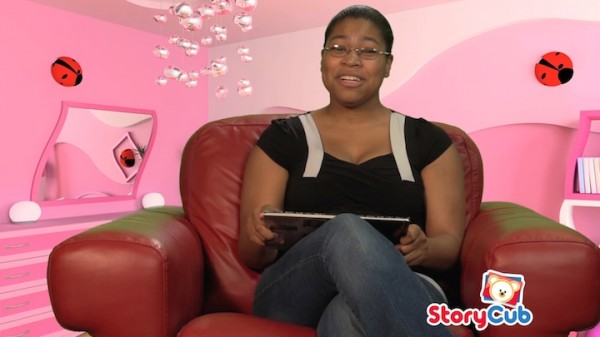 Loved by kids, trusted by parents, and applauded by educators, StoryCub™ bridges the gap between the traditional and digital storytelling experience.
StoryCub™ Video Picture Books™ teach life skills such as problem-solving, decision-making, responsibility, and getting along with others.
Your child will also be introduced to new words that help accelerate learning and boost confidence.
We carefully craft a mix of real, on-screen talent, beautiful picture book illustrations, and a specific production process meant to best engage and connect with kids.
Our library of video storybooks connect and engage children.
Mission
Early childhood education begins in the home. StoryCub™ believes there is no better way to get kids excited about reading than through the interaction between a parent and a child.
StoryCub's digital platform for parents and educators is designed to, among other things:
• Encourage the discovery of books through convenient, always available content.
• Promote reading in all formats, including eBooks, book apps, and print books.
• Create e-learning and entertaining media that is produced to the highest-quality standards.
• Inspire learning, while having fun.
Viewed in more than 150 countries, parents and educators appreciate our educational an entertaining Video Picture Books.™ StoryCub™ has become a top destination for Children's read aloud storytime.
Parents: READ WITH YOUR KIDS!

StoryCub™ has become a trusted source for the discovery of great children's picture books.

StoryCub™ has been featured by the Society of Children's Book Writers and Illustrators (SCBWI)

for the way it connects parents and educators with authors and publishers of children's picture books.
Our early childhood mission is to promote reading while enhancing skills needed to be successful in life.
Now your child can experience real storytime from wherever you are.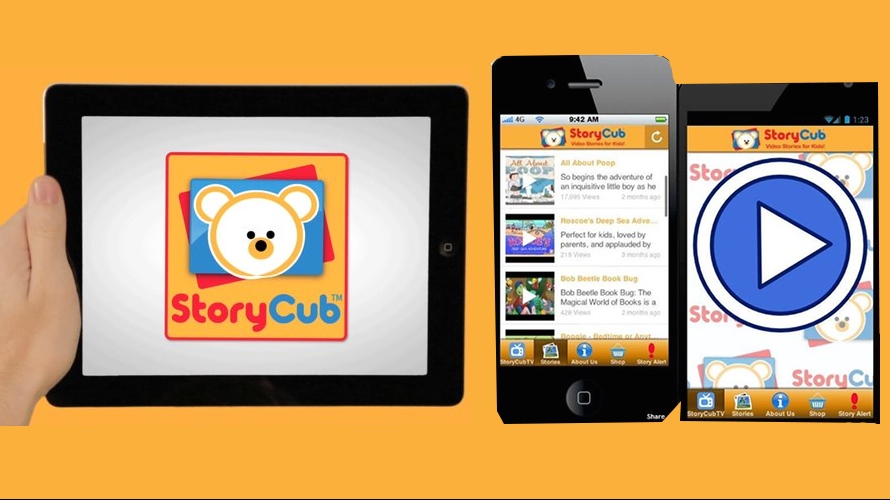 A
bedtime story
favorite, parent reviews also include viewing StoryCub™ video stories at restaurants, before naptime, at breakfast, in the car, and cruising through the mall.
Read Aloud Online Video Storybooks read to YOUR child ny one of our awesome storytellers. Video Picture Books™
Built for Kids 2-8.
StoryCub is an Early Childhood Education project.
Subjects our Video Picture Books include:
Alphabet & Numbers – Animals – Architecture – Arts/Crafts – Basic Concepts – Biography – Business – Classics – Entertainment – Environment & Living Green – Fairy Tales and Fables – Family & Growing Up – Fiction and
Literature – Food – Friendship – Games & Activities – Health –
History – Holidays – Insects – Languages – Library – Nature – Poetry –
Religion & Beliefs – Social Issues – Spanish – Special Needs –
Sports and Adventure, Transportation, and more.
words we love
pre school education, preschool education, early childhood education, early learning, pre-primary education, pre primary education, child education, kindergarten, pre school years education, nursery school, early years education, elementary education, early childhood learning, pre schooling, early childhood development, nursery education, pre-school education, initial education, child-rearing, education of young children, educating children, raising children, upbringing of children, education of the girl child, education of girls, learning, girl, child education, e-learning, girl child education, learn, 1st grade, 2nd grade and beyond…